Ofsted - `Parent View'
`Parent View' allows parents and carers the opportunity to tell Ofsted, and Higham Lane School itself, what they think about their child's education.
Feedback is requested on a number of aspects. These include the quality of teaching, the care the school offers students, communication with home, the effectiveness of dealing with bullying and the quality of behaviour within the school.
The feedback Higham Lane receives from parents and carers - both on a day-to-day basis and through our Kirkland Rowell surveys - is overwhelmingtly positive and extremely valuable to us as a school.
The following data was collected from Student Progress Evenings during the 2016-17 academic year, using the questions featured on the Ofsted Parent View website.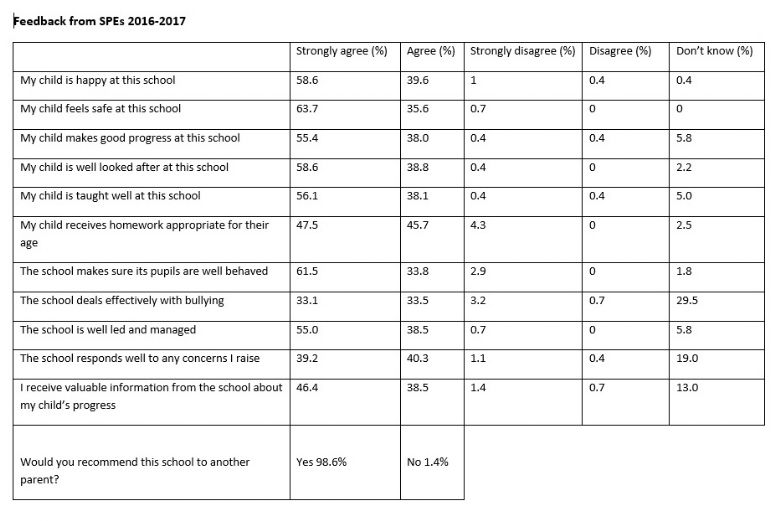 We value your continued support and feedback and are now requesting that all parents and carers kindly register and use this service to provide your views on our performance.
Please simply follow the link http://parentview.ofsted.gov.uk/ It's very simple to register and takes less than five minutes to complete your details!
Thank you, in anticipation, for your helpful feedback!