Junior Leadership Team 2019-20
WILL - Head Boy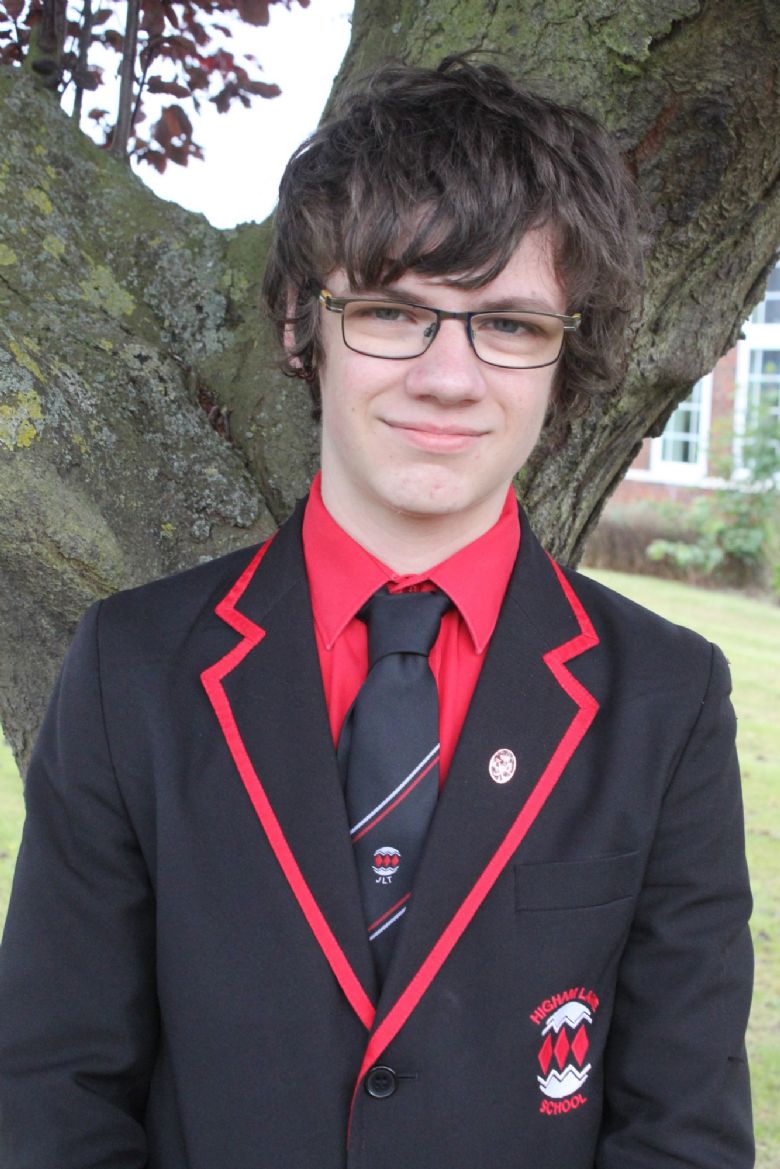 Hello, my name is William and the main reason I applied to be your Head Boy is so that I can help to improve your school experience by understanding what you really want out of your life at Higham Lane. My primary focus is ensuring that JLT understands the opinions of students, and how we can implement their ideas. I believe that making the voices of students heard is key to introducing ideas that will help benefit the wider school community. As a person who enjoys activities such as cycling and photography, I know that a positive school experience can lead to a successful life outside of school. I also understand that there are plenty of other important factors that can benefit not only our school, but also the community. As part of JLT, I will help make fundraising a key goal. From working with the Nuneaton food bank to spreading awareness of local charities, I believe that fundraising is key to positively improving the lives of everyone at both the School and the wider community. I am also aware of how this can benefit students, through occasions like non-uniform days or bake sales, two of the things I want to help continue. I hope that, as your Head Boy and a member of JLT, I can help to improve the lives of everyone in our School and the local area.
ESTHER - Head Girl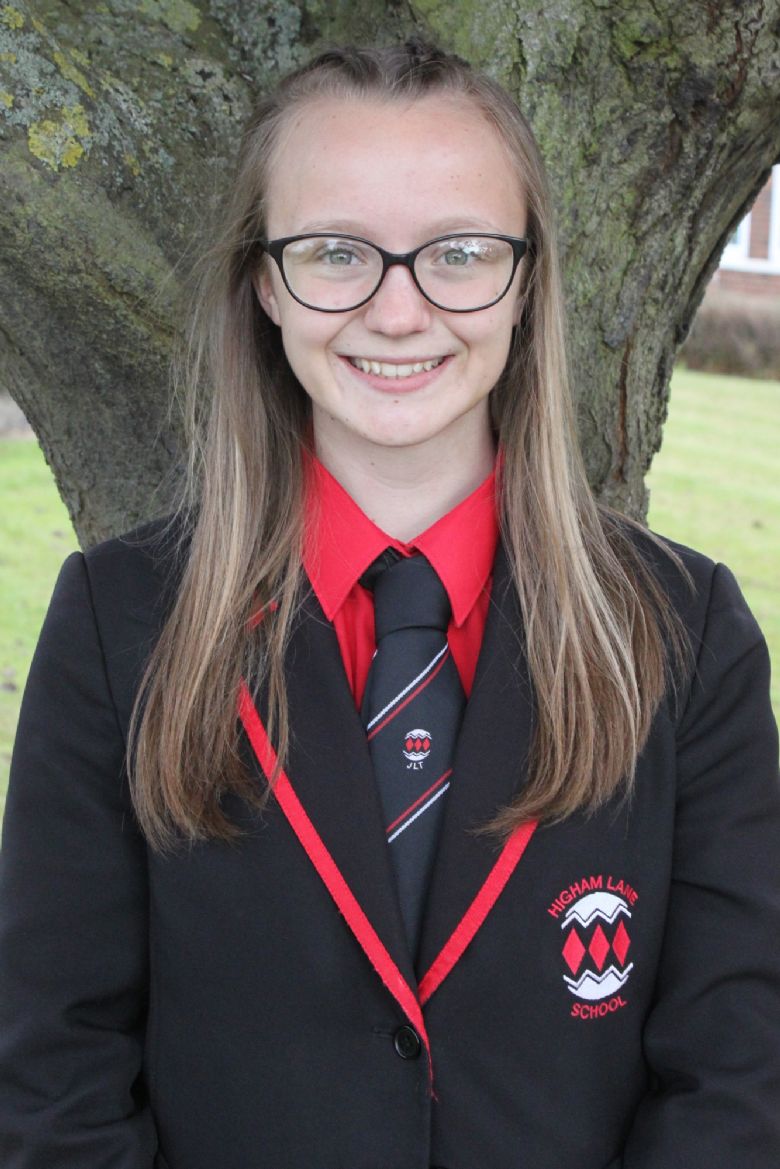 I'm Esther and I am the Head Girl at Higham Lane School. I am a respectful, responsible student who is willing to listen to your opinions and try my best to work out how they can make the School the best it can be for everyone. As Head Girl, I would like to make sure that everyone feels comfortable and safe in school and feel they can talk to any teacher or student. I will try to improve the facilities and environment around the School so that everyone has the best experience. I will represent the School with pride at events and reflect all that is excellent about Higham Lane. As part of JLT, I will implement crucial change. I will help to introduce recycling and then reduce the amount of waste by finding local charities and organisations to help us to succeed in this. Additionally, I will explore ways of embedding our school values in all aspect of school life. Being a pupil myself, I know that exams can be stressful. I have had to face many exams both in school and in my extra-curricular activities. I will help students with ways of combatting stress and further promoting successful revision techniques. If you ever need someone to talk to, or have an idea of how the school can be improved, then please don't hesitate to come and find me; I will always put the students of Higham Lane first.
KIMBERLEY - Assistant Head Girl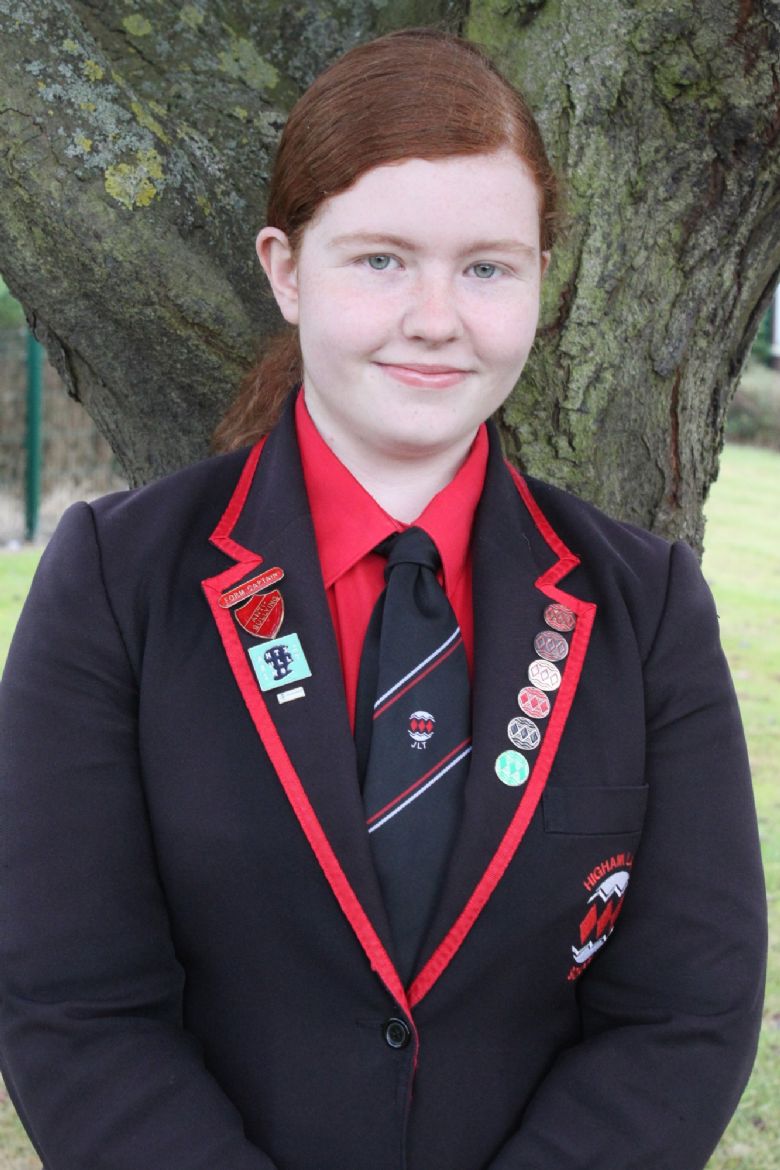 Throughout my time at Higham Lane, I have idolised Student Leadership as an opportunity to give back what your School has given to you; now being able to contribute to such a hard-working team is a honour. As a proud student of this School, I will dedicate myself to collaborate with all involved in the School's function. My input as a member of the ABAs and the Evening Events Team has developed my sense of responsibility, reliability and respect for our school environment — these characteristics make me able to perform my duty as one of the student body's Assistant Head Girls. Personally, in this role I look forward to representing the opinions of students, because it is crucial that we maintain communication with each other: to provide positive, significant changes to school life. Much like JLTs before (and after) us, the aim is to inspire, enhance and adapt the School – this is my chance to do so. Thank you.
TIA - Assistant Head Girl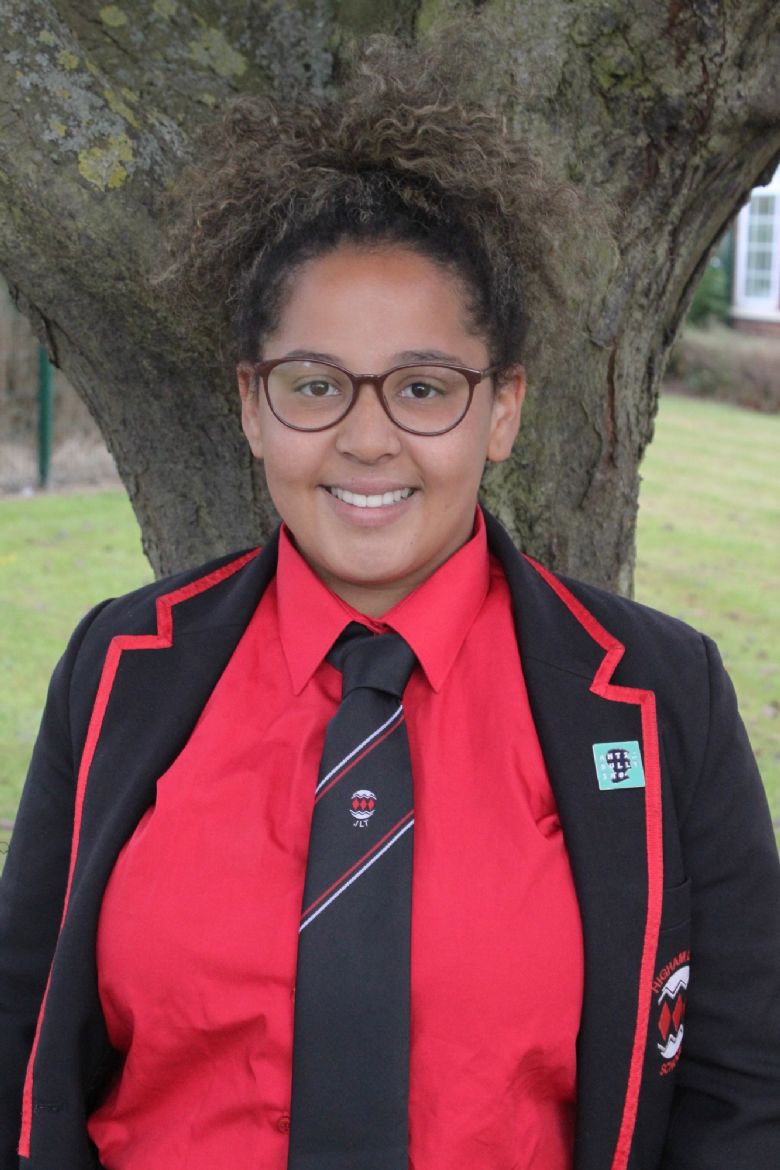 Hi, my name is Tia and I am one of your Assistant Head Girls and one of eight Diana Award National Youth Board 2019 members. As part of JLT, I will make our School a safer and more fun place for both students and staff. I will further prioritise the mental health and wellbeing of students and staff. I will raise awareness through assemblies, form time activities and introducing more wellbeing clubs and fulfilling activities which increase self-confidence and self-esteem. I will take all your suggestions and ideas on board, and will try my very best to implement change. I am also Anti-Bullying Ambassador at Higham Lane School — I stand against racism, discrimination and prejudice. I have recently been appointed a prestigious place on the Diana Award's National Youth Board 2019. This is a fantastic opportunity to raise awareness of issues relating to bullying, voice the concerns of young people both at Higham Lane School and nationally and provide young people with the knowledge and toolkit to tackle bullying. I am currently working with staff on creating schemes of learning for CPSHEEd which focus on celebrating diversity, raising awareness of stereotypes and prejudice and promoting kindness and respect.
EVIE - Assistant Head Girl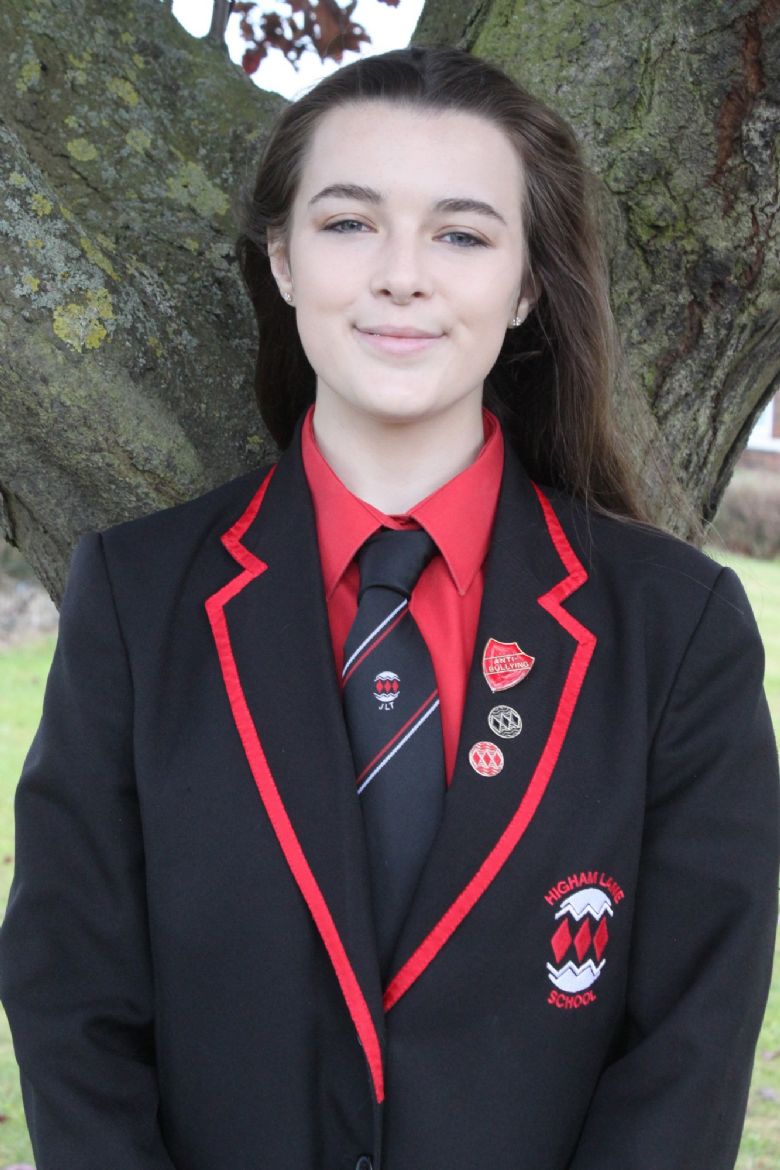 Hi, my name is Evie and I am truly honoured to be one of your five Assistant Head Girls. I applied to be a part of JLT because I want to help make a difference to the School that has helped me grow into the better version of myself and I want to help others that were in my position the same opportunity. In my new role I would like to focus on the continuation of the improvements of the school facilities that previous JLTs started, and I would like to enhance relations with the local community. I am approachable and easy to talk to as well as a good listener which means I am able to listen to all your ideas and take them forward. However, I cannot guarantee that all your suggestions will be successful in becoming reality, but I can promise that I will do my best so that your voice is heard.
BEN - Assistant Head Boy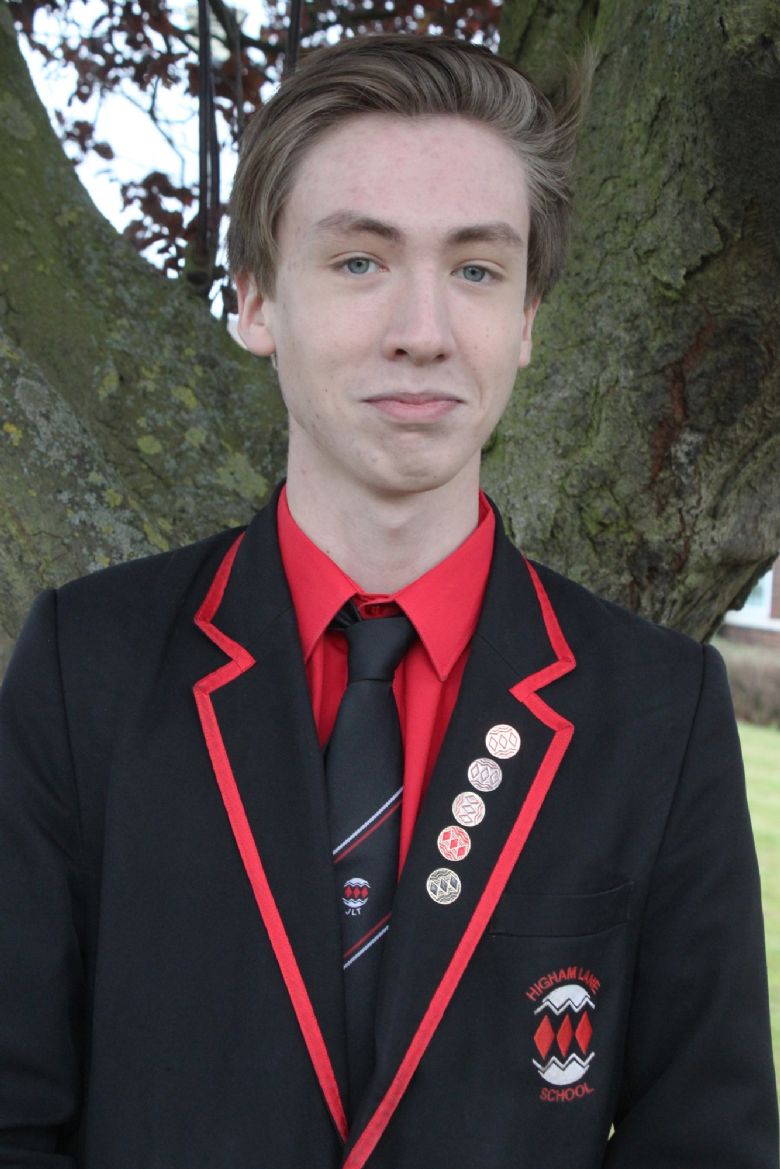 Hello, I'm Ben and I am Assistant Head Boy on the Junior Leadership Team. I applied to be on JLT because I want to give everyone a voice, no matter who they are. I am strongly committed to allowing everyone to express their opinions, ideas and views on changes to our School. We will ensure that the reputation and quality of Higham Lane School remains 'outstanding'. I want to make sure that every student and every staff member feels safe, happy and proud to be part of our School and community. I will do this by listening to your concerns and ideas to bring the developments to the School — with the help of Student Voice — alongside the other beneficial ideas I have in mind. I am looking forward to working with the rest of the JLT to make the changes I know will improve the School to an even better standard as I am determined to make Higham Lane an even more enjoyable and easier environment for everyone.
IZZY - Assistant Head Girl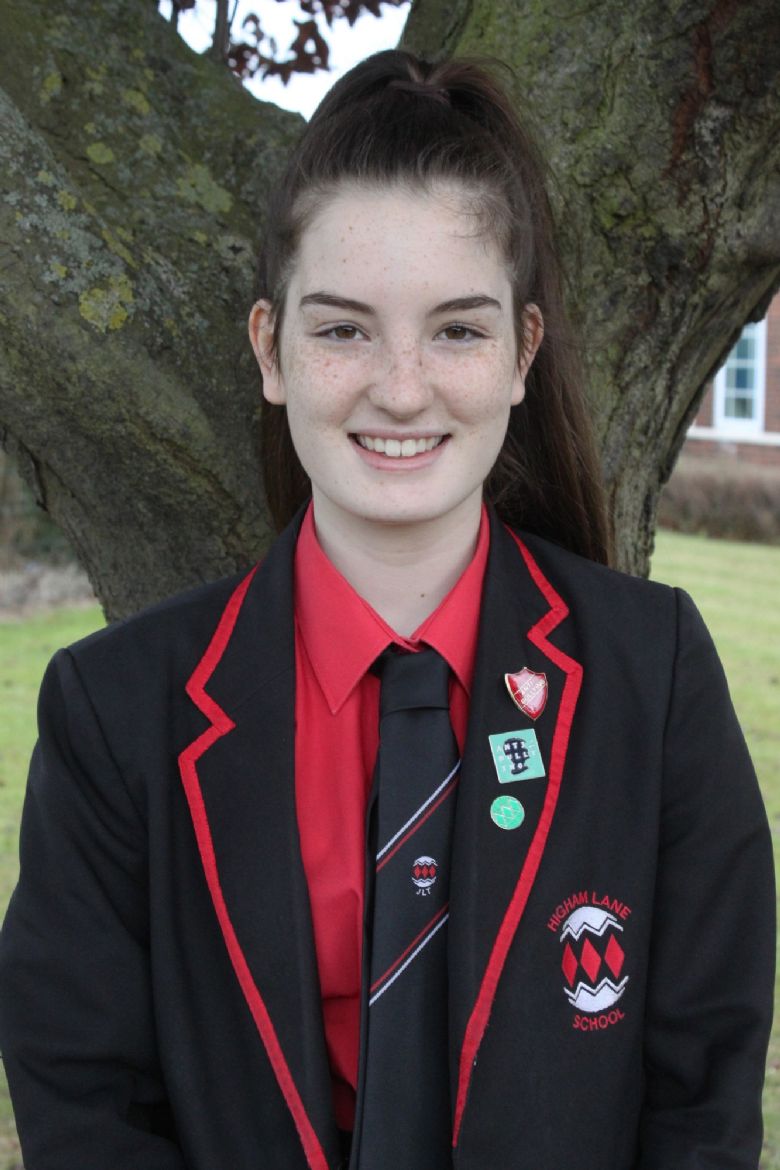 I am Izzy and I'm delighted to be an Assistant Head Girl at Higham Lane School. As an Assistant Head Girl, my main priority is making sure everyone gets a chance to speak up about issues within School and voice their opinions. I believe it is important to take on board any idea a student may have, which is why I hope to involve more students who don't tend to partake in leadership roles as well as students who do, to allow for well-rounded, diverse pieces of feedback. I aim to keep a strong relationship between staff and students to allow our School to become the best it can be through focusing on issues both students and staff feel passionate about, ensuring everyone feels happy and proud at Higham Lane. I also feel strongly about finishing the work past members of JLT have started. For example, I feel it is absolutely critical to continue the excellent work started by the previous JLT surrounding mental health awareness and will definitely follow this with full force as mental health is a growing issue and needs to be discussed regularly. I want to fight the mental health stigma and increase students' knowledge of how to improve their well-being and share effective strategies to deal with mental health problems.
EVE - Assistant Head Girl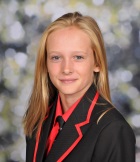 Hi, my name is Eve and I am proud to announce, I am one of Higham Lane School's Assistant Head Girls. I feel privileged and honoured to be given this opportunity and to be a part of JLT. I applied for this role as I wanted to have a say in the school, making it a friendlier, fun, hard working environment for students and staff. By doing so, I want to focus on giving students more opportunities to express their views and the things that matter to them. Most importantly, I would like to support them and turn their feedback and ideas into positive change. I want to look into recycling and how we can improve our school's environmental impact, along with giving Year 11 students support and effective strategies when it comes to revision. I want to raise awareness of topics which not everyone understands, in a respectful and interesting manner. For example, values and mental health. I hope my role on JLT will contribute to significant and positive changes for all students and staff. I will endeavour to be a voice for every student regardless of their gender, ability, sexual orientation or age.