Higham Lane Sixth Form Results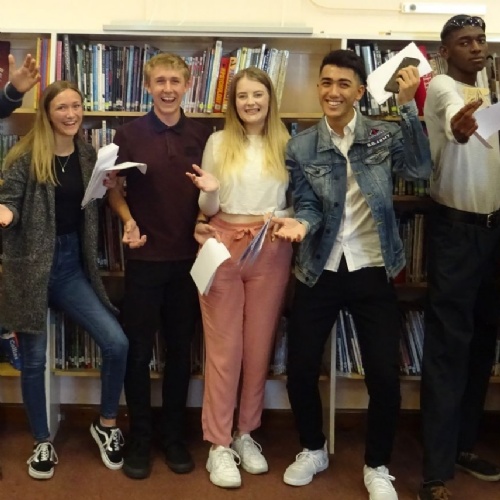 Higham Lane Sixth Form is delighted to announce its latest set of A level results. Our students achieved an excellent 20% of grades at A*-A and 47% at grades A*-B. This demonstrates very strong attainment with many students meeting the entry requirements for the top universities in the UK or their chosen apprenticeships. We are also delighted that our students achieved a 99% pass rate at A-level.
Amongst our strongest performers were Matthew Chadaway (2 A*, 2 A), Lauren Gurr (A*, 2 A), Kelvin Afolabi (A*, 2 A, C), Elissa Allen (3 A), Hamzah Hafejee (3 A), and Armaan Shergill (3 A). These students and many others have achieved their first choice university places. Details of Year 13 destinations will be available on our website once confirmed.

Phil Kelly, Headteacher and Hanif Ladha, Head of Sixth Form, said, "We would like to congratulate our students and staff on these excellent results and thank our parents and carers for supporting our A level students. We wish the students every happiness and success in the future".