Arrangements for GCSE Results Day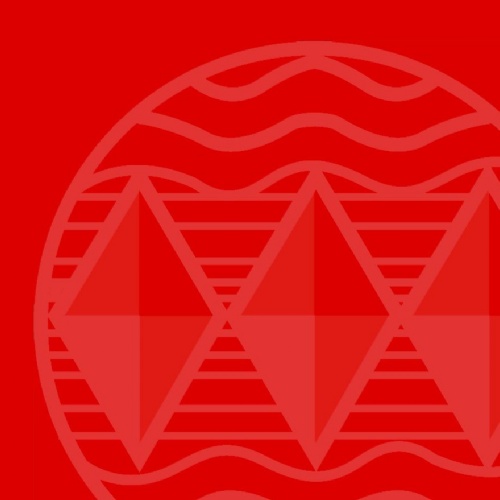 19th August 2020
Dear Parent/Carer,
We hope that this message finds you and your family well.
As we prepare for tomorrow's GCSE Results Day, I am writing to you with some important information and reminders which I would be grateful if you would share with your son/daughter.
Government announcement regarding GCSE and vocational qualification grades
You will no doubt have seen the announcement on Monday of this week that the grades awarded for a particular subject at GCSE or A-level will be the highest out of the centre assessed grades submitted by the School or the so-called moderated or calculated grade from the awarding body. Students will receive both results in their results envelopes so that they can compare the two. In addition to this, we will also include an official document from the awarding bodies called the 'Candidate Statement of Results', which shows their final grades.
Unfortunately due to the limited time available between Monday's government announcement and results coming into centres, the awarding body for the Cambridge Nationals (OCR) in Creative i-Media, Health and Social Care and Sport Science has not been able to release the moderated/calculated grade. Students will still receive their centre assessed grades for these subjects tomorrow, but will need to come to the Sixth Form Centre between 9am and 3pm next Wednesday (26th August) to collect their calculated grade if they have studied any of these subjects. We apologise for any inconvenience that this may cause.
We appreciate how unsettling the past few months have been for your son/daughter and how nervous he/she will be about collecting his/her results. Mr Davies and members of the Senior Leadership Team, including Mr Ladha, Head of Sixth Form, along with Mrs Doyne-Ditmas, Assistant Head of Sixth Form, will be on hand to offer information, advice and guidance, along with any reassurance your son/daughter may need about what lies ahead. Where a student is disappointed with their results, they will also be given details of how they can appeal this. Ofqual have today confirmed that students are no longer able to appeal on the basis of requesting that their mock (trial) exam grades be used in place of the grades they are issued with on Thursday 20th August.
GCSE results – organisation and procedures for collecting results
We want to reassure you that the safety of our students and staff remain paramount in our thinking. We are aware that there is understandable anxiety from some parents/carers and students about students coming onto the school site, for example regarding issues such as the cleanliness of the site, hygiene arrangements and enforcing social distancing during the current Covid-19 situation. Just as we have given careful consideration to the movement and safety of students, we have also given a great deal of attention to ensuring the safety of our staff.
As outlined in my letter back in July, in order to support social distancing on the school site, your son/daughter has been allocated a time to collect his/her results which is as follows:-
GCSE results collection points by first letter of surname and collection times
Collection points

Collection times

Chine Hall

Coombe Hall

Sports Hall

Surnames beginning with:
Surnames beginning with:
Surnames beginning with:

9.00am-9.20am

A

B

C

9.20am-9.40am

D, E

F, G

H

9.40am-10am

I, J

K

L

10am-10.20am

M

N, O

P

10.20am-10.40am

R

S

T, U, V

10.40am-11am

W, Z
We will implement a very clear procedure for collecting results:
We would prefer the students to walk to and from school, where possible, and to observe social distancing. If you wish to drop your son/daughter off and collect them, please park near the school. No cars will be permitted onto the school site. Students may cycle and should follow the usual procedures regarding walking their bike onto the site and locking it at the cycle rack by the main Reception.
We ask that only the student attends to pick up results unless a nominated person has been asked to collect their results on their behalf (please bring relevant ID and a consent note from the student concerned).
The students will enter the site via the Shanklin gate. They will then make their way to the correct venue, where their results will be distributed.
All doors will remain open so no door handles need to be touched.
Please ask your son/daughter to bring hand sanitiser to use before and after they collect their results.
Markers, each at 2m, have been marked out on the ground so students are not waiting close together all in one place with support staff outside each venue monitoring social distancing.
Staff will stand by desks to distribute results. Result envelopes will be distributed safely, with staff wearing PPE.
The advice schools have received is that students do not need to wear masks or gloves. Of course, any student is able to do so. This is a personal choice. Any student wishing to do this will need to bring their own mask and gloves.
Having collected their results, students will need to follow the one way system out of the building. Students enrolling for Higham Lane Sixth Form should then make their way to the Sixth Form Centre, otherwise they should leave the site via the Shanklin gate.
Duty staff will be strategically placed around the venues.
We would appreciate it if students did not gather on the school site, at the school gates or in local streets/parks before or after the collection of results, to ensure social distancing.
Any student who becomes ill during their visit to the school site will be checked by relevant support staff and be isolated in a separate part of the School. Staff dealing with these students will use appropriate personal protective equipment.
Should I keep my son/daughter at home if they have an underlying health condition or live with someone in a clinically vulnerable group?
The updated Government Guidance on shielding and protecting people who are clinically extremely vulnerable from COVID-19 was issued on 10th August 2020.
The guidance states the following:
"If you're clinically extremely vulnerable you should have received a letter confirming this or have been told directly by your GP or hospital clinician.
If you're clinically extremely vulnerable you were advised to take extra precautions during the peak of the pandemic in England. This is known as 'shielding'.
The government is advising that you do not need to shield at the moment. This is because the rates of transmission of coronavirus (COVID-19) in the community have fallen significantly.
There is specific guidance on what will happen if there is a local lockdown in your area.
This guidance is government advice and it's your personal choice whether to follow it.
What has changed?
The guidance for the clinically extremely vulnerable is that shielding has been paused. This means:
you do not need to follow previous shielding advice
clinically extremely vulnerable children should attend education settings in line with the wider guidance on reopening of schools and guidance for full opening: special schools and other specialist settings
you should continue to wash your hands carefully and more frequently than usual and ensure that you maintain thorough cleaning of frequently touched areas in your home and/or workspace
If you still have a concern about this and will not be attending to collect results, please contact Mrs Terry Ingham, our Examinations Officer (tingham@highamlaneschool.co.uk) so that we are aware of their circumstances. We will post results to these students.
The health and safety of our staff and students is our highest priority. We hope that you can see this from the level of detail in our aforementioned planning.
If you wish to ask any questions or you have any concerns about the collection of results, please email the contactus@highamlaneschool.co.uk and mark your email for the attention of Mrs Terry Ingham.
Sixth Form Enrolment
Enrolment into our Sixth Form will take place in our Sixth Form Centre on GCSE Results Day from 9am- 3pm and on Friday 21st August from 9am- 3pm. Students have already received their conditional offer of a place at Higham Lane Sixth Form. An offer of a conditional place means that students will be given a place, subject to them meeting the entry requirements. Where students have fallen short of their conditional offer, we would encourage them to still meet with us to discuss the options available to them.
Your son/daughter can also enrol online. The enrolment form will go live at 9.00am on Thursday 20th August 2020 on our Higham Lane Sixth Form website (www.highamlaneschool.co.uk/sixthform). Having submitted their enrolment form online, students will receive a phone call to discuss their choice of subjects and entry into the Sixth Form.
Thank you for taking the time to read this message. We look forward to seeing your son/daughter tomorrow when they collect their results.
Yours sincerely,
Mr Banks
Deputy Headteacher