Art and Photography Virtual Reality Year 7-9 Exhibition 2021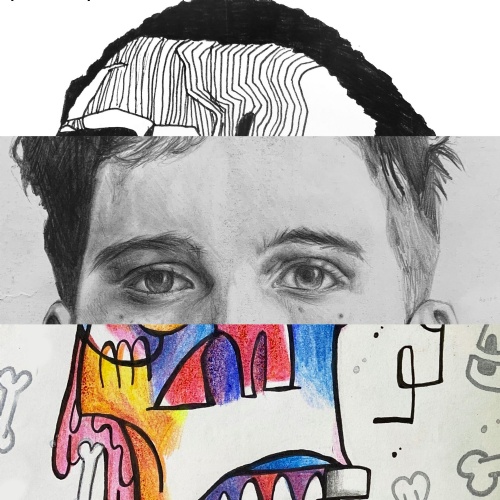 Welcome to the Higham Lane Art and Photography Virtual Reality 7-9 Exhibition 2021
The Art and Photography students are excited to present to you, their incredible achievements throughout this challenging year.
This exhibition encompasses a variety of exciting themes including;
Investigating the formal elements of Art,
Working with the influence of British artist Jon Burgerman,
An introduction to the influential Popular culture movement of Pop art,
Building on observational drawing skills, including proportion and accuracy of facial features in Portraiture,
An exploration of a wide range of materials and experimental techniques focusing on Bugs,
Learning compositional photography techniques,
Exploring exciting ways to create interesting photography using everyday objects,
Using Adobe Photoshop, Photopea and apps in a variety of ways to manipulate imagery to enhance their visual language,
Experimental techniques through camera manipulation, narrative imagery and mixed media.
This incredible work has been produced under circumstances far from the 'norm'. Whether in school in non-specialist rooms or at home in a corner of a bedroom, the results have proved the resilience of our students. We could not be prouder of the team effort from parents, careers, teachers and young artists.
Thank you for supporting the Higham Lane Art and Photography students and we hope you enjoy the exhibition.
Please come and find us on Instagram @hlsartdepartment and tell us what you think.
Art and Photography Team
Click on the image below to go to the Artsteps website to view the Exhibition: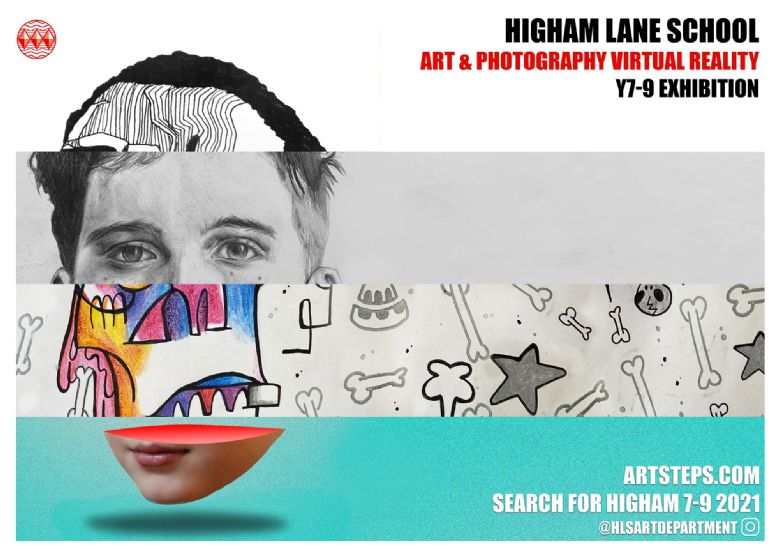 Or have a look at the Exhibition below: