Former Student's Olympic Dream!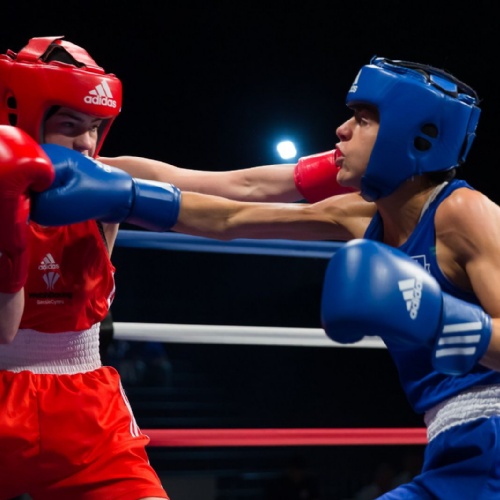 A former Higham Lane School student is looking forward to a thumping good future after being selected to represent her country at the sport of boxing!
Tori Willetts, now 23, attended the School from 2006 to 2011, when Physical Education lessons inspired her into a lifestyle of fitness and sport.
She excelled in all sports, including netball, football, swimming and cross country, however, Tori discovered kickboxing and since then her dedication has driven her to the top of the sport.
During her career, she has kickboxed her way to three English titles, three British titles and a European title, and has also represented Great Britain abroad in Spain, Serbia and France.
Tori's dream is to one day compete in the Olympics and Commonwealth Games but, sadly, kickboxing is not included in either itinerary.
Undeterred, Tori turned her hand to boxing to see how far she could progress in that particular sport.
Success came swiftly as, in the first year competing under the Army Boxing Team banner, Tori won the Elite English National title and GB Elite Three Nations title - the same title Olympic gold medallist Nicolas Adams won as an up-and-coming amateur boxer.
Tori's dream to represent her country at the Olympics is now well and truly alive as, being an integral member of Team GB, she remains on course to perform on the world stage in the not-too-distant future!
Below: Tori (right) boxing her way to the GB Elite Three Nations title against Wales.